Contact Us
Request Quote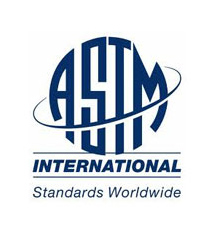 Testing Standards
At American Metal Testing, our top priority is ensuring your parts, components, and materials are free of flaws, imperfections, or discontinuities that may have critical consequences on applications. We work within an extensive range of quality control processes, testing standards, and industry regulations to guarantee accurate results. When you work with us, you can rest assured that your non-destructive testing (NDT) results are accurate and interpreted by NAS-410-certified industry experts.
Our fluorescent liquid penetrant testing, magnetic particle testing, and radiographic film testing services are all carried out in-house at our USA-based facility. This allows us to control every aspect and keep quality, integrity, and accuracy at the center of everything we do.
Quality Control Personalized to Your Requirements
Many industry standards outline the minimum requirements for quality guidelines. At American Metal Testing, we understand that most applications require higher standards. Our NDT process begins by getting to know you, your goals, and your specific application's unique specifications. Our capabilities and services are designed with flexibility in mind, and we have the industry knowledge and hands-on expertise to meet or exceed almost any standard. In the past, we have met or exceeded application-specific requirements for industrial NDT needs, including:
Contact us to learn more about American Metal Testing's ability to meet custom specifications, quality control requirements, and other personalized testing standards.
NADCAP-Accredited Non-Destructive Testing Provider
We are a NADCAP-accredited non-destructive testing laboratory. This certification means that American Metal Testing has been recognized for working to refine our NDT processes, producing consistent results, and continually improving quality control. This accreditation qualifies us to work with and provide complete satisfaction to prominent aerospace manufacturers such as Boeing, Parker Aerospace, UTC Aerospace Systems, and others.
Other Certifications & Specifications for NDT
American Metal Testing can meet requirements set by many industrial organizations and groups. Common regulations, specifications, and guidelines include:
American Society for Testing and Materials (ASTM)
Aerospace Material Specifications (AMS)
American Society of Mechanical Engineers (ASME)
Society of Automotive Engineers (SAE)
American National Standards Institute (ANSI)
American Welding Society (AWS)
Military Specifications (Mil-Spec)
Additionally, all our state-of-the-art in-house equipment is calibrated and traceable to the National Institute of Standards and Testing (NIST).
Contact American Metal Testing Today
To learn more about our industrial non-destructive testing capabilities, our commitment to quality, or how we can support your industry by ensuring high-performing components, contact us today. Our expert team will be in touch soon to discuss your next steps.