Contact Us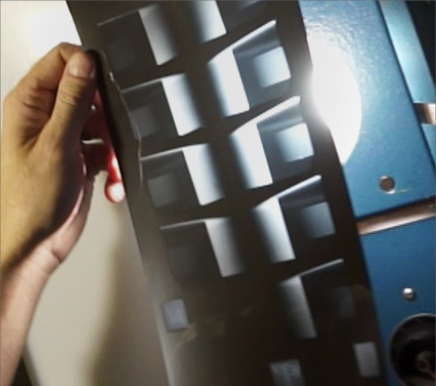 Non-Destructive Testing
Non-destructive testing (NDT) provides efficient quality control for a variety of materials without damaging the integrity of the product or metal. NDT saves you time and money by eliminating bad parts before they go through further processing, identifying areas of concern before failure can occur, and increasing the overall product reliability.
American Metal Testing helps you waste less product and eliminates concerns by testing your materials through non-destructive testing methods. This process ensures quality without altering the integrity or usefulness of the tested component. We are a NADCAP accredited testing lab and will meet your specifications while exceeding your expectations.
Industrial Capabilities for Non-Destructive Testing
Our non-destructive testing capabilities allow us to work with materials, components, and parts for many applications within most industries. Our testing is carried out by NADCAP-accredited experts who can meet your exact specifications and guidelines.
NDT for Metal Castings
Every step of metal casting is done with the utmost care, including non-destructive testing. Problems with soundness, surface finish, mechanical attributes, and final dimensions can all impact the quality of a casting. By taking advantage of our NDT services, you can be confident that your casting meets your standards and will perform as designed.
NDT for Machine Parts
You need to know that your machine parts will work as expected. Failure in even the most minor components can have catastrophic results. By completing your NDT process with American Metal Testing, you can find imperfections, flaws, and vulnerabilities before a problem occurs.
Non-Destructive Testing Methods
Non-destructive testing provides highly-accurate, repeatable results and allows multiple tests to work together to correlate those results. At American Metal Testing, we offer:
Magnetic Particle Testing - This NDT process detects surface and slightly subsurface discontinuities in ferromagnetic materials such as iron, nickel, cobalt, and other alloys.
Radiographic Film Testing - This NDT method uses x-rays to inspect the component internally for shrink, cracks, inclusions, and much more.
Fluorescent Penetrant Testing - This NDT procedure is suited for testing components requiring a surface free from cracks, inclusions, porosity, or other surface flaws too small to be found during visual inspections. We use a level-3 high-sensitivity penetrant.
Put Your Metal to the Test with American Metal Testing
At American Metal Testing, we comply with ASTM standards and are NADCAP accredited for fluorescent penetrant inspection, magnetic particle inspection, and radiographic film inspection. We work with you to determine your standards, decide on your NDT process, and ensure your parts or materials meet all necessary requirements.
Contact us today to learn more about our non-destructive testing processes.